Michael Gove has insisted England's schools are safe to reopen, but acknowledged that "you can never eliminate risk".
Mr Gove told the BBC's Andrew Marr Show the key was to make schools safe with smaller classes and staggered arrivals.
The government has set out plans to begin a phased reopening of primary schools in England from next month.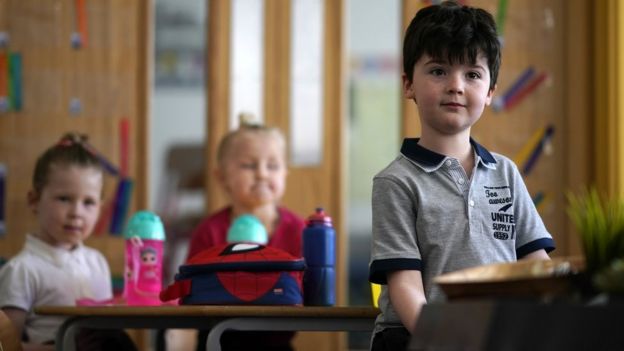 https://www.bbc.co.uk/news/education-52697488?intlink_from_url=https://www.bbc.co.uk/news/topics/c40rjmqdl7zt/schools&link_location=live-reporting-story